Our services are based on four elements which can also be requested separately: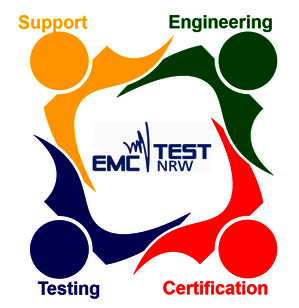 How We Work
We believe that your test objects and EMC issues cannot be separated from each other, but that they—together with other factors—are part of a (complete) system.
By working in two shifts, we optimise various projects considerably.
On request, we accompany your product on its way from prototype to design pattern to start of production.
The result? No surprises at the final inspection.
If a product is modified during its lifecycle, our continuous supervision truly pays off.
Thanks to our software package "Test Process Manager", we are able to exactly reproduce EMC test conditions, even years later.